Hello there,
Hey this is a quick and simple project I created for my oldest. She loves icecream!!
So I created a fatboy icecream candy/gift cardholder box for her. I used my Cricut cartridge Artiste from close to my heart. For
the two black rectangle scallop shape for the top and bottom of the fatboy,
I didn't keep the potion link on and set the height to 3 inches and the length to 5 inches. For the box middle layer holding the candy/ giftcard I cut that white piece at 1 inch. If you do not have this cartridge don't think it cant be done. Its simple use two scallop rectangles and find a match box to use for the middle portion to hold the candy/ giftcard. For a video tutorial go to my you tube channel. Here is the picture.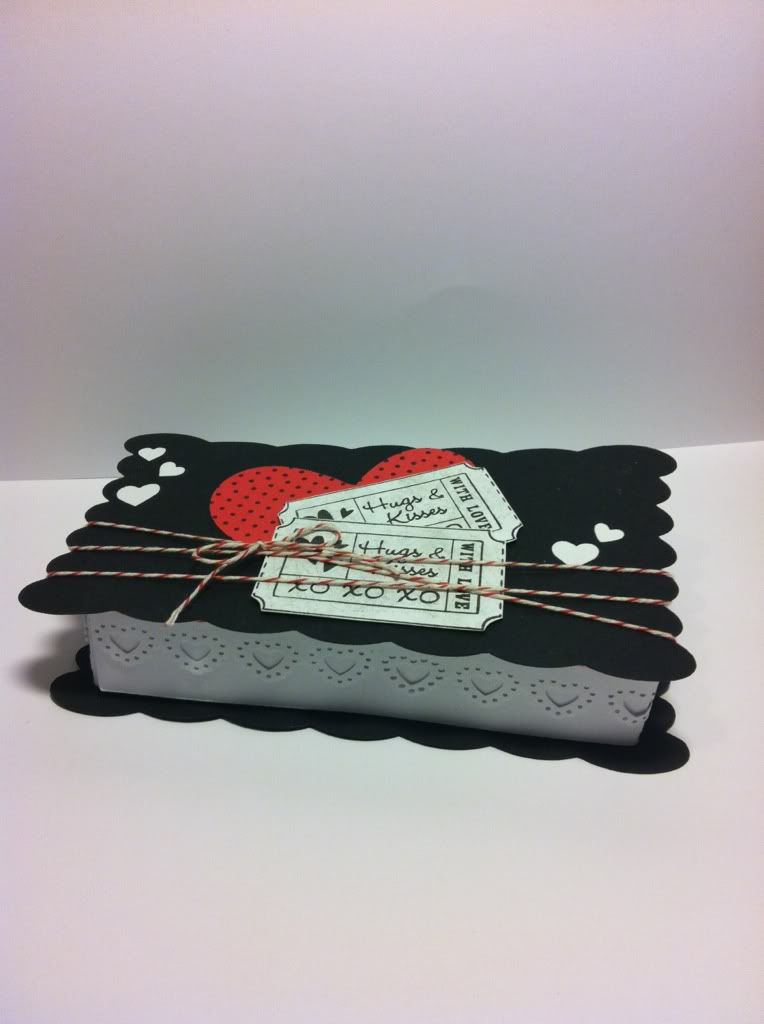 Oh guys www.cardstv.blogsopt.com Mary is having a designer challenge on her blog. So I entered this one in. Requirements for that challenge is to only use the colors red, white and black and create something. Super easy. Big hugs and thanks for stopping by.